Concession agreement
signed with the government of Togo on
23rd October 2018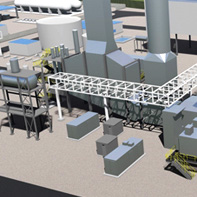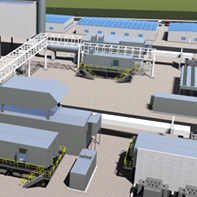 65MW IPP

Combined cycle
gas steam





Port of Lomé
On the 23rd October 2018, the Republic of Togo and the Eranove group signed a concession agreement for a 65 MW electrical plant. The electricity production concession agreement concerns the design, financing, construction, commissioning, operation and maintenance of an electrical plant located in the Port of Lomé area.
With an installed power of 65 MW, this plant will use combined cycle technology which allows it to produce more electricity without consuming additional gas, while also limiting its CO2 emissions.
His Excellency Mr. Faure Essozimna Gnassingbé, President of the Togolese Republic and the Director General of the Panafrican industrial group Eranove, Mr. Marc Albérola, proceeded today to lay the foundation stone of the future Kékéli thermal power plant (Kékéli meaning "aurora" in Mina language), which will be located in the port area of ​​Lomé.
read more
At the time of the G20 Investment Summit on 30 October 2018 in Berlin, Siemens, Eranove and TSK have signed a Memorandum for working together in the framework of a gas-fired electricity power station in Togo…
read more