Since 2010, under the guidance of the Director-General,an ethical code has been at the heart of Eranove's governance.
Each of the Group's operational companies has an ethical management system in place and has developed an ethical charter that highlights the spirit, standards and key values of the company.
This ethical charter aims to promote respect for the universal principals of human rights and to fight against corruption and fraud. It also helps to encourage respect towards customers and ethical relationships with providers and subcontractors.
It ensures employee professionalism and exemplary market behaviour.


€74 565
dedicated to the fight against corruption

1141
employees
trained in ethics, that is
13% of the global staff
and
3.5
times more than in 2016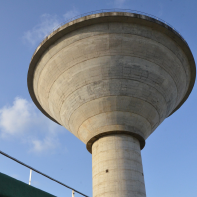 The ethical management system is based on:
A corruption risk map, allowing for the identification of risk activities, the evaluation of the potential impact and the likelihood of each risk occurring,
An ethical training plan, covering management in the first instance, and then gradually being rolled out to all employees,
A three-year action plan, led by an ethical committee, implemented in all management areas,
An internal awareness campaign, in the form of various internal support documents (posters, office charters, calendars, ethical work guides, publication in monthly newsletters, etc.),
An ethical code for each job that explains good and bad practice.
Ethical alerts via a suggestion box, using email, a hotline or an online form on the website.