CIE
private provider linked to the Ivory Coast's government by a concession agreement

1 900 000 clients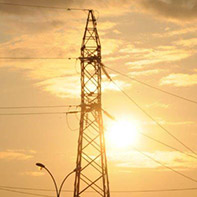 704MW
operated (hydroelectric and thermal)


Exporting to 6 countries

Operation
50 000 km
of operated electricity network
6 hydroelectric plants
(604 MW)
1 thermal plant
(100MW)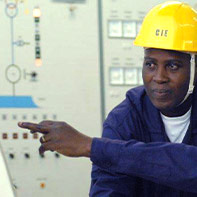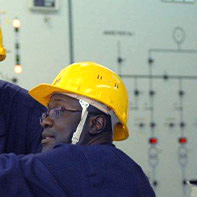 Since 1990
Ivory Coast Electricity Company
With 4896 employees in 2017 and 54.02% owned by Eranove, the Ivory Coast Electricity Company (CIE) is a private provider that has been linked to the Ivory Coast's government by a concession agreement since 1990. This agreement entrusts CIE with the operation of facilities for production, transport and distribution of certain assets, as well as national electrical energy distribution and imports and exports within the region. CIE distributes electricity to 1.9 million customers in the Ivory Coast. CIE operates 50 000 km of electricity network, six hydroelectric plants (604 MW) and one thermal plant (100 MW). CIE exports electricity to six countries in West Africa.
It is listed on the regional Stock Exchange (BRVM) and was rated AA+ (long term) by the financial ratings agency Bloomfield Investment in 2016.
CIE's areas of interconnected production, power flow and transport are QSE certified in line with ISO and OHSAS frameworks. The production management achieved confirmed status in line with ISO 26000.
Our website
La deuxième promotion du Centre des Métiers de l'Électricité (CME) a obtenu 98% de réussite au BTS Électrotechnique. La cérémonie de diplôme a eu lieu ce 24 novembre. Ce résultat, comparé à la moyenne nationale qui est de 57%, est un réel motif de satisfaction et d'encouragement. Ce résultat fait déjà suite à une réussite de 95% en 2017.
read more